By Noman A. Lutfi
Gone are the days when the supply chain only worked as a support function of a company and was driven by the business. In those days the supply chain function was treated as a technical function in organisations and only ran processes and supported the business largely by helping boost technical efficiencies. During this time, procurement, planning, logistics and so on worked under commercial functions.
In the last two decades, however, the supply chain has emerged as a business enabler and a function within a company that drives greater business benefits. In companies, a supply chain manages the supplier for greater cost efficiencies on the back-end and customer services to help products reach the consumer at the earliest possible time on the front-end.
Today's supply chain also contributes heavily to the cost and cash decisions of the company. Structured cost saving programs have direct impact on a company's margins and can make them more profitable as well as enable them to drive better value to the consumer. Stock management is yet another area where better management of raw materials and finished goods creates cash for the business to invest on its brands.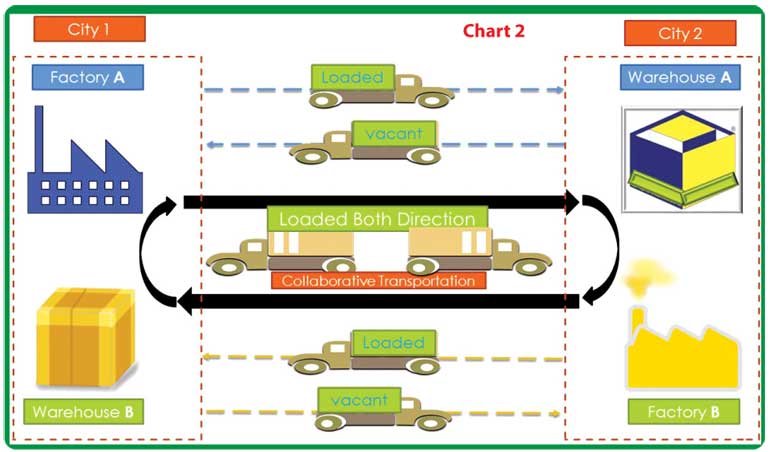 In fact, depending on the type of business the company is involved in, about 50% to 70% of its turnover is comprised of supply chain costs. Hence the function is critical to driving greater value for the company's success. With considerable resources tied up in it, any minor change, an increase or decrease in efficiency to your supply chain can have an impact on the business, therefore a supply chain cannot be managed in isolation. The implementation of an efficient and manageable supply chain can make or break a business.
An end-to-end supply chain comprises of procurement, manufacturing units, logistics as physical entities and other sub functions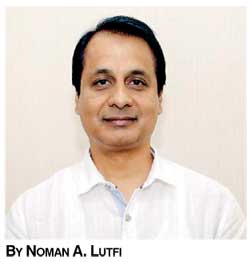 including supply, demand and distribution planning, customer services, quality, safety, and environment areas. They are supported by enabling functions such as Finance, IT, HR/ER, R&D, etc.
As businesses grew to cater to global demand, borders faded away and goods needed to flow freely and easily across countries and continents. The process, as defined by the Council of Supply Chain Management Professionals, "is an integrating function with primary responsibility for linking major business functions and business processes within and across companies into a cohesive and high-performing business model. It includes all of the logistics management activities, as well as manufacturing operations, and it drives coordination of processes and activities, with, and across marketing, sales, product design, finance, and information technology."
Managing a supply chain is not simply ensuring that goods make it through each step of the value chain on its way to the consumer. There needs to be a continuous evaluation of the processes to drive better service level, higher efficiencies and reduction in costs to become competitive in the market place. These complexities require an effective IT back-up and an efficient enterprise support system.
The future of supply chain management depends greatly on the collaboration between vendor and supplier and the sharing of resources within the company and with other companies for long term sustainability. To establish these collaborative processes, first the supply chain manager must look within the company for opportunities and encourage the shared resource concepts.
The fierce competition on manufacturing costs due to the increase on service and utilities costs and high demand on quality because of consumer awareness enhanced through media exposure, means that companies with more than one manufacturing site are trying to group factories into one location with shared resources like management, admin, utilities, labour, etc. to be competitive in the market place.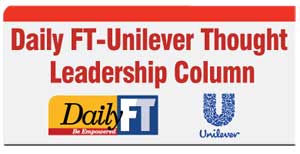 Collaboration greatly helps companies manage the relationship between the company and its suppliers. Often a supplier will make a product, inspect it, and then ship it to the company's factory where it will be inspected again, before being released to the floor. This can hold up the entire process for about a week and delay products from getting to market. Suppliers need to be treated as long-term business partners and their Certificate of Analysis should be sufficient to release the goods to the production floor.
This collaborative effort will reduce costs and time and create a strong working relationship between the supplier and the company. Chart 1 helps understand how simplification as well as agility can be created through a partnership concept between the supplier and the company thus avoiding inventory holding costs.
Similarly, collaboration often pushes supply chain managers to think outside their boundaries for further opportunities. This will often take creative thinking and result in simple solutions that would be mutually beneficial for the supply chain of two companies. Warehousing and logistics is one important area where companies can cut down their costs dramatically with improved service levels through the magic of collaboration. An example of how you can derive this relationship is depicted in chart 2.

Two companies A and B located in cities 1 and 2. In City 1, Company A has a factory and Company B has a warehouse, where as in City 2, Company A has a warehouse and Company B has a factory. Conventionally, both transporting their goods from factory to warehouse with the containers returning vacant to the factory. In this scenario, transportation resources are being utilised only to 50% efficiency by the factories. Whereas if the two companies were to collaborate logistics would be 100% utilised with a shared transportation service.
Going beyond generating savings for the two companies, shared transportation helps increase efficiency through tracking and route monitoring while reducing their carbon foot print as well. Unilever and Cadbury have been reaping the benefits of a similar model which has been in practice at their factories in Pakistan since 2010.
In addition to these initiatives, it is important that the supply chain is structured appropriately by developing suppliers at appropriate locations and with appropriate factory and warehousing facilities, which will derive a greater service to the customer and hence form an end-to-end supply chain that will drive value for the company. As the concepts of supply chain management continue to evolve and technology improves, so too will our ability to create leaner, faster, and more agile supply chains.